Dental Surgeons...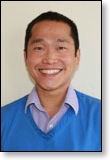 Kenneth Chow
[GDC no 85238] Bds (Wales)
Ken qualified from Cardiff in 2005 and has worked in general practice in Barry for the last 11 years. He is a keen rugby fan, and after having played for Barry RFC over 50 times, he has helped to manage and sponsor the club. In his spare time he also enjoys lending his skills to volunteer opportunities abroad, and has worked in India, Romania, Peru and Tanzania.
He has climbed Mount Kilimanjaro and hiked to Everest Base Camp to raise money for the practice adopted charity Bridge2Aid.
He took over as principal of the Channings in 2016.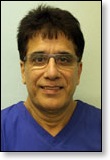 Mushtaq Shah
BDS MSc (prosthodontics) [GDC 232276]
Mushtaq graduated as a dentist in India and worked for several years in the teaching Hospital , he later obtained his Masters degree in Prosthodontics from Bristol Dental School.
He has considerable dental experience having worked as a General Dentist in The Saudi Arabian Armed Forces Hospital Dharan for many years before moving to the UK and working in the restorative department of Cardiff Dental school.
In his spare time he is a keen cricket fan and is extremely knowledgeable about the game.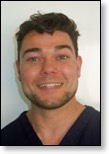 Dr. Richard Pugh
[GDC no.: 82336] BDS (Wales) BSc (Hons)]
Richard qualified from Cardiff Dental School in 2003 and has been working in South Wales ever since. He brings with him vast experience, having worked in Porthcawl, Barry, Caerphilly and Pencoed.
Outside of dentistry, he has a keen interest in skiing, snowboarding and mountain biking.
Therapist & Hygenist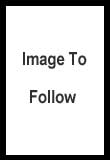 Hannah Lloyd Griffiths
DipHE [GDC no.: 106222]
Hannah graduated with merit as a Dental Therapist in Dental Hospital, Cardiff in 2006 and has been practising in Abergavenny. Her interest in beauty and facial aesthetics has led to further training in Harley Street, London, in anti-wrinkle treatment.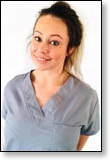 Elena Rees
DipHE (Cardiff) [GDC number: 247854]
Elena graduated from Cardiff University in 2016 and has been working in a variety of practices across Port Talbot and Swansea. Because of this diversity she has experience in treating the community high need patients along side maintaining high end dental work such as dental implants. Elena is a keen rugby player and had the honours of representing Ospreys Women last summer but has recently decided to take time off rugby so she can focus on facial aesthetics - which she is providing at our dental practice. In her spare time Elena maintains a healthy life style, enjoying weight lifting and regular exercise classes. She is a keen animal lover and will be more than happy to tell you all about her beloved bearded dragons.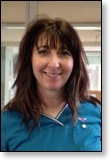 Susan Raikes
[GDC number: 3792]
Sue joined the practice in January 2018, bringing with her vast experience accrued from working in London, Penarth and Pencoed.
Alongside experience in dental hygiene, she is also very enthusiastic about skin treatments and can offer a range of skin rejuvenation and non-surgical facelift treatments.
Dental Nurses...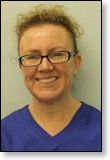 Kim Evans
[GDC
254440
]

Kim worked in this practice 25 years ago and having left to have her son has now returned to Dentistry and is delighted to be back where she began her career. She lends her considerable experience to the team and other than her excellent dental nursing skills, is also a useful handyman to do odd jobs around the practice!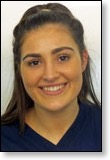 Kelsey Evans
[GDC no. 280480]
Kelsey joined the practice in February 2017 as a trainee dental nurse.
She completed her training and gained her qualifications in November 2018.
In her spare time she is a keen amateur netball player.

Ellee Davies
Ellee joined the practice in August 2019 as a trainee dental nurse after 12 months out of the industry pursuing other interests.
Ellee will be working towards gaining her dental nursing diploma whilst also undertaking duties as decontamination technician and helping out in reception.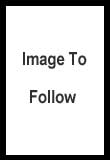 Rachel Davies
[GDC no. 250631]
Rachel joined the practice in December 2018 as a dental nurse.
She brings with her over 20 years of dental nursing experience from working in the Bridgend area.
Outside of dentistry she has a keen interest in classic cars, keeping fit and rugby union.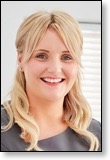 Christie Davies [GDC number 240704]
Christie joined the practice in October 2021. She brings with her a wealth of experience having worked in numerous practices in South Wales.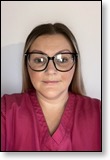 Sarah Morris [GDC number 254616]
Sarah joined the practice in October 2021. She brings with her over 7 years' experience in dental nursing.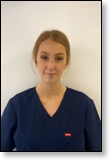 Sarah Chess
Sarah joined the practice in August 2021 as a trainee dental nurse. She will be balancing her time between working as in surgery, as a decontamination nurse, and working towards a diploma in dental nursing
Receptionists...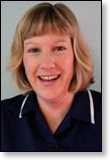 Sue Sharp

Sue has been our receptionist since 1987 and has been working tirelessly for the practice serving the Porthcawl public for the last three decades. It is good to have a familiar face greeting everyone through the door and we hope that she will be with us for another few decades yet!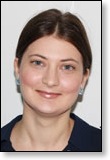 Alex Jones
Alex is rejoining the team from August 2018, after having worked at the practice previously between November 2016 to August 2017.
She will now work mainly in an administrative role.
In her spare time she could be seen walking her two adorable Staffordshire terriers.